BRANDS
ARTE

/

Hooked on Walls

/

Lincrusta

/

Elitis

/

Osborne & Little

/

Cole & Son
Phillip Jeffries

/

Kobe

/

Escolys

/

Vescom

/

Wall & Deco

/

Zoffany
Latest projects
Wallpaper has made its comeback!
Nowadays you often hear: "Wallpaper has made its comeback!" To me, the fourth generation since 1913, it has never been away. In my experience, more and more architects use wallpaper. This is very understandable, since walls cover the largest surface of a room and are therefore very important with regards to the atmosphere. Wallpaper or wallcovering create an atmosphere unequalled to paintwork. Prominent architects choose exclusive wallpaper and wallcovering. These materials require a perfect finish in order to create the desired effect. The wall covering has to fit perfectly into the whole and therefore its handling requires an eye for detail. An interior needs the right combination of all elements such as furniture, light, curtains, paintings, works of art and of course, wallpaper.
Natural products such as Japanese grass and bamboo create a unique atmosphere in the interior. The present interior shows up even better. Handling such materials requires extra attention. The joins of these products are visible, which make the combination with the other elements of importance.
Maurice de Man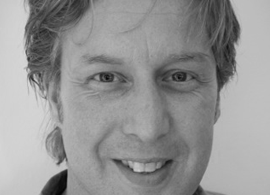 Maurice de Man, applier of every kind of exclusive wallcovering and wallpaper.
My distinguishing characteristics are craftsmanship and having an eye for details and quality. In working together with you, we make sure that your draft will show up well. Maurice de Man, the decorator for The Architects!
Since 1913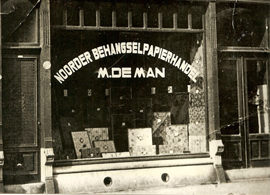 Four generations ago, my great grandfather started a wallpaper company in Rotterdam. After gaining experience for eight years in my father's company, I started my own company in 2010. Consequently, our family has over 100 years of experience in wallpaper.